I know it's a bit late but here are my favourite things from November!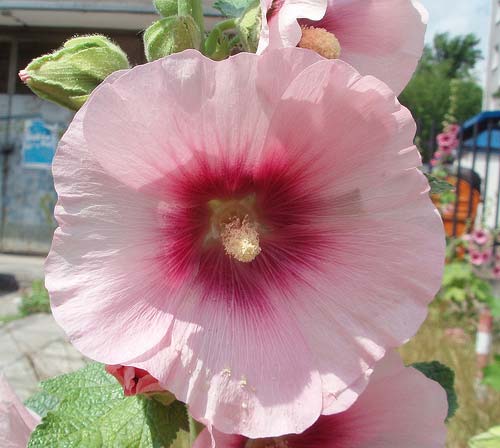 Beauty
Bioderma
Having loved MACs Cleanse Off Oil, but not necessarily the cost, I decided to see what all the hype was about Bioderma. It is difficult to get in the UK and I ended up buying from this French website link!. It worked out at about 25 for two 500ml bottles including delivery. They will last me forever and I absolutely love the product. It manages to remove even the most stubborn of waterproof mascara and eyeliner, but at the same time is super gentle on my skin. I have used this everyday this month before cleansing with my Clarisonic.
Urban Decay Naked Palette Toasted & Sin
Hands-down my go-to eyeshadow combination of the month. Sin all over the lid and Toasted blended into the crease, super easy and pretty combination. I am close to hitting pan on both of these in my palette eek!. I got mine from Debenhams. Maybe the Urban Decay Naked 2 palette could be an upcoming purchase!
Revlon Lip Butter in Crme Brulee
I love these hybrid lip colours. After much pondering I settled on Crme Brulee as it reminded me of my all-time favourite lipstick Chanel Rouge Volupte in Boy. It has good staying power and has seen me through quite a few of the sing-song classes with my son successfully.
Recipes
Turkey Burgers
We have been loving these for dinner this month, they are low in fat and calories, but are really yummy. Its my own recipe, which I'll post soon. Hope you like them!
Veggie Box
I have decided to order a standard mixed vegetable box from my local farm shop to be delivered weekly. It costs 10 and they always guarantee you get potatoes, onions, carrots the basics really and then some variable veggies as well. This week we had, amongst others, purple sprouting broccoli, leeks, mushrooms, a swede and some parsnips. I love the surprise of what we are going to get and coming up with new recipes with the veggies I wouldn't normally buy, for instance, this week I made parsnip crisps, which my toddler couldn't get enough of!.
Kiddie Stuff
Doublebase gel
My son does suffer from eczema and we have tried every single cream under the sun to no avail. Thanks to my health visitor (think Mary Poppins incarnate), we seem to have found a solution. Doublebase gel. It seamlessly rubs into the skin without the leftover sticky residue and has hydrated his skin beautifully. She gave us this under prescription, but I do believe it is available over the counter as well. Anyone who's child is suffering it's worth a go!
Clatterbugs
My son and I have been attending a local weekly musical class called Clatterbugs for the last 8 months. Basically it is 45 mins of singing and dancing, with musical instruments and puppets for additional stimulation. It has been a revelation, we have both thoroughly enjoyed attending and my son has learnt lots of new songs and dances. Unfortunately, having sung Row, Row, Row Your Boat approximately 900 times, I now break out into a cold sweat when I hear it. You can start young with this kind of thing, there have been babies there only a few months old, but you can tell they are enjoying the experience. It costs 3.99 per week and I am sure there are similar groups in other areas. Check out netmums to find out more.
Posted in Shopping Other Post Date 06/23/2017

---